Random Illustrated Thoughts
Below are some of my recent illustrations for sale, window shoppers are welcome.
You can see all of my works for sale, on various products by going to my Online shop:
Devine-Studios.redbubble.com
New Mask Designs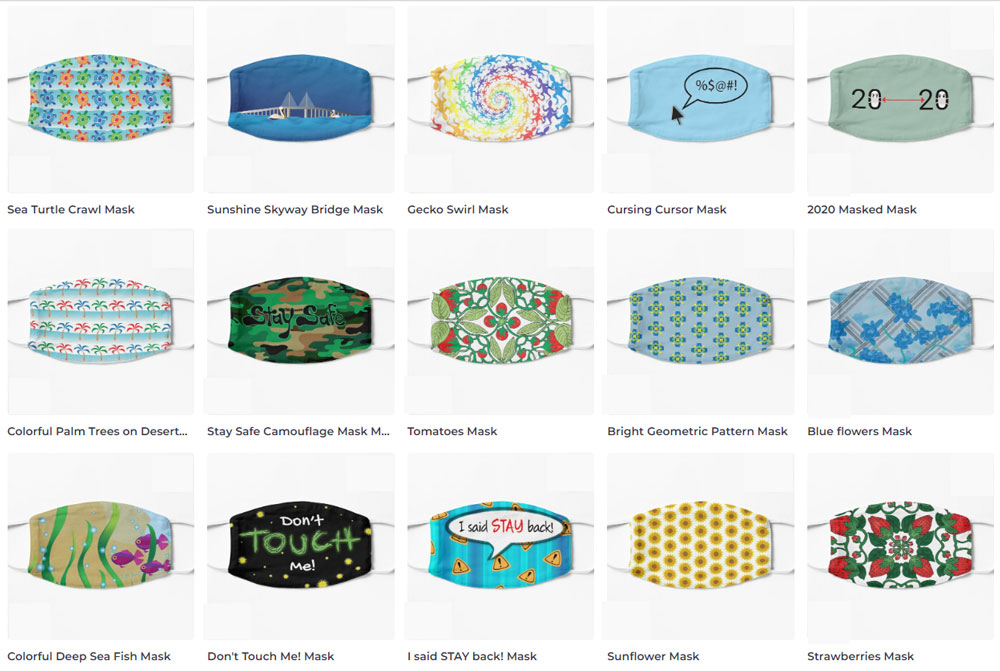 The best way to stay safe from Coronavirus is to wash your hands, wear a mask and practice social distancing. Remember even if you aren't at risk you could expose someone you love to the virus.
I want you to be informed before you purchase one of the Redbubble masks from my shop. As the description states it is not medical-grade personal protective equipment (PPE). My mask arrived a few days ago, it was fairly thin and loose-fitting. I sewed the straps together in the back, to keep it on my face properly. I don't recommend these masks to protect yourself or others from COVID-19. The Redbubble mask isn't completely useless from spreading germs but it's more of a piece of clothing rather than PPE. I try to purchase samples from my store as frequently, as I can, to ensure the quality of the products is good. Other products I've tested are good quality and what I expected.

On the upside, My Redbubble masks are easier to breathe through than medical-grade masks. They are also a lot more fun to look at than medical-grade masks.

Most Importantly for every mask sold on Redbubble, the company donates a portion to Heart to Heart so by purchasing a mask you will be helping those who keep us safe.

Even if you are not interested in masks please visit my shop, Devine-Studios.redbubble.com, to see my designs on many other products.

Remember to social distance, wash your hands, and stay safe out there!
"Sunshine Skyway Bridge"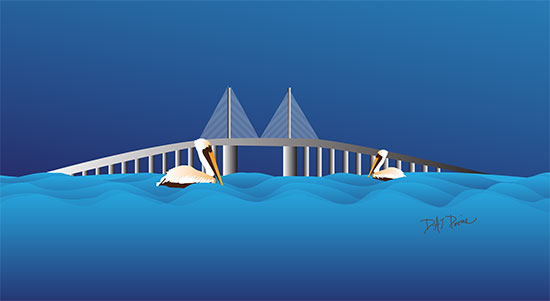 When I moved to Florida I was most impressed by two things particularly. First, the impressively high bridges of Florida, and second, the wonderful hard working pelicans. Best of all while traveling the Sunshine Skyway bridge you get both!
"Pelican at Sea"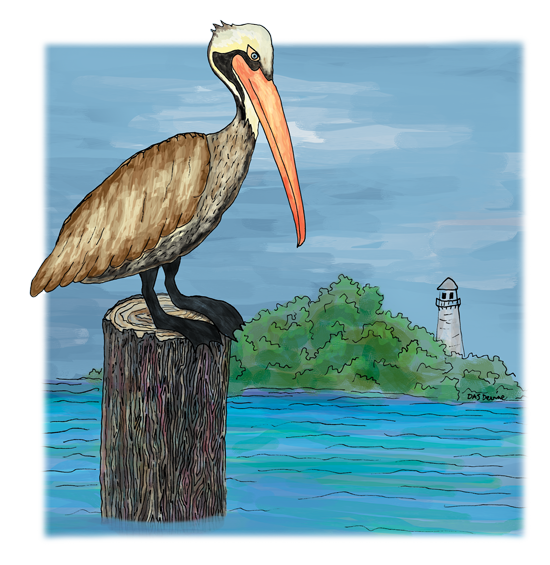 Here's a close up rendering of my favorite feathered friend, the brown pelican. Often when kayaking around my home we see these guys hanging out on pilings in the canals.
"Beach Dog"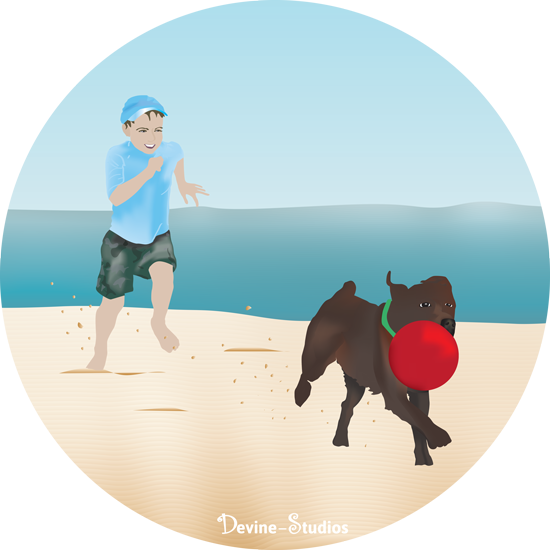 While with family in Rehoboth Beach, Delaware I took some photos of my future niece and nephew playing ball with another family's dog. I thought this particular photo would make a great drawing.